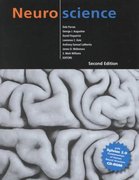 Whenever I give a presentation about the human brain, someone almost always comes up afterward and asks me whether I could recommend a good general book on neuroscience. In fact, there are several such books, but the one that I want to recommend here today offers a special advantage: you can buy a printed copy, but you can also access the entire book on the Internet for free!
The book that I'm talking about is Neuroscience, 2nd edition, edited by Dale Purves et al. and published by Sinauer Associates in 2001. It covers wide areas of modern neuroscience and is chock-full of very informative figures and tables.
There are just a few minor drawbacks with the Internet version accessible from the two links below. When you click the first link, you get 20 pages of results, listing 377 separate sections of the book in no apparent order. When you click the second link, you get the book's preface and table of contents, but the chapter and section titles in the latter aren't clickable. Another, possibly more justifiable limitation is that the hyperlinks for individual terms in the text take you to short definitions of the terms, instead of to pages that address each subject in more detail.
But since you get the whole book for free, these limitations don't matter that much: if you're looking for more substance, the online version of Neuroscience, 2nd edition will give you plenty to chew on!
Neuroscience. 2nd edition. Purves D,, Augustine G.J., Fitzpatrick D, et al., editors

Neuroscience. 2nd edition. Preface and Contents
From the Simple to the Complex | No comments
---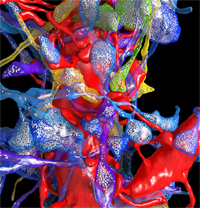 The analogy between a real forest and a "forest of neurons" has been drawn many times, but the images produced most recently by the team of Jeff Lichtman and Narayanan Kasthuri (see the first two links below) make it clear yet again that the complexity of the brain's connections far surpasses that of the densest forest.
As Lichtman has long said, by going down to the scale of the electron microscope and then reconstructing the slightest contacts between axons, dendrites, and neighbouring glial cells slice by slice, we can detect patterns that escape us at the more "macro" scales previously used to model neuronal connectivity. (more…)
From the Simple to the Complex | No comments
---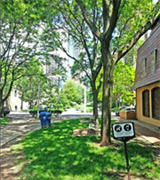 I live on a street east of Lafontaine Park, in Montreal, and I have always thought that if I weren't "forced" to cross this large park four to eight times per day either walking or on my bike, I would never be able to stand the city and all of its drawbacks (the main reason for which is that there are just too many cars). A study published recently in the open-access journal Scientific Reports seems to confirm this subjective feeling of mine. (more…)
Mental Disorders | No comments
---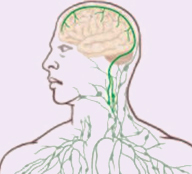 In brain science, as in any other branch of science, you should always be skeptical when you read that a "missing link" has been found and that this discovery will force the textbooks to be rewritten. Such skepticism is all the more appropriate when the discovery is described as something that was there all along and that scientists had simply failed to see. After all, for all intents and purposes, the human body has been regarded as almost completely mapped for some 50 years now.
But in the case of a recent discovery by Antoine Louveau, a post-doctoral fellow at the University of Virginia School of Medicine, the extravagant claims seem to be true: he has discovered a lymphatic vessel that irrigates the brain, even though any current book on the anatomy of the brain will tell you that it is the only major organ in the body that has no connections to the lymphatic system. (more…)
From the Simple to the Complex | No comments
---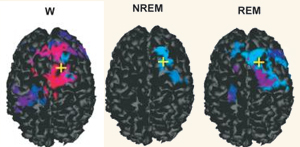 Sometimes the complementarity between certain scientific experiments may not actually prove anything but still points in a fairly obvious direction. And that is the case with a study that was brought to my attention by a reader of this blog (thanks, Pascal R.!) after I published two posts recently on studies of the type of neuronal activity associated with conscious awareness. Before I summarize the study that Pascal told me about, let me remind you about the findings of the two other studies. (more…)
The Emergence of Consciousness | No comments
---