In a study that they conducted in 2005, entitled "Failure to detect mismatches between intention and outcome in a simple decision task", Lars Hall and Peter Johansson uncovered a spectacular phenomenon. In this experiment, the researchers showed their subjects pairs of cards with pictures of two different people's faces and asked their subjects to pick whichever of the two people they found more attractive. Once a subject had made this choice, the experimenter took back the cards and then, using a little sleight of hand, gave the subject back the card that he or she had not chosen and asked what it was about the person pictured that made them more attractive. Over 80% of the subjects failed to notice that they had been given the wrong card and actually provided the kind of verbal explanation requested—that it was the expressiveness of the person's eyes or the overall harmoniousness of their features, or what have you.
Hall and Johansson called this phenomenon choice blindness, by analogy with change blindness, which occurs when someone is so focused on a task that they fail to notice changes in the scene before their eyes. But in the case of choice blindness, we are talking about blindness to our own deepest motivations. This experiment shows that we do not seem to have ready, conscious access to the reasons behind our choices and that we therefore often rationalize them after the fact. These results are reminiscent of Michael Gazzaniga's famous experiments with people who had split-brain conditions.
In France in 2013, Claire Petitmengin and her team repeated Hall and Johansson's study and confirmed their findings. But the French team also varied their protocol by introducing, in certain cases, a person who helped the subject to make his or her reasons for choosing one face or the other more explicit. For example, this assistant might say something to the subject like "So now, using this photo of the face that you just chose as being the more attractive, please tell us why it pleases you more." When prompted in this way, about 80% of the subjects realized that they were being shown the wrong photo. In other words, simply creating a slight doubt in the subject's mind caused the results to be totally reversed. Petitmengin et al. therefore concluded that although we are usually unaware of our decision-making processes, we might be able to access them through certain kinds of introspection.
---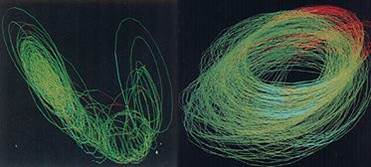 Once upon a time, not that long ago in the history of neuroscience, the chaotic aspect of all of the brain's neuronal oscillations was regarded as mere "background" noise. But that time is now past. The temporal dimension of brain activity, as expressed in cerebral rhythms, and the associated synchronization of neural activity, is now central to research in such complex areas as sleep and consciousness. Much of our current understanding of how the dynamic activity of the human brain can be chaotic and yet meaningful is owed to the pioneering research of Walter J. Freeman. (more…)
From the Simple to the Complex | No comments
---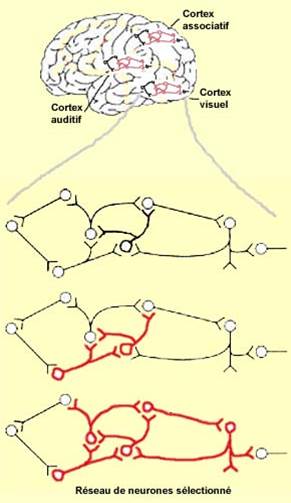 In 1923, German biologist Richard Semon proposed the engram theory of memory. According to this theory, when a person experiences something, a set of selected stimuli from this experience activates entire populations of neurons in that person's brain, thus inducing lasting chemical and physical changes in their connections. These changes are known as the engram. Each of the assemblies of neurons thus selected thereby contributes to the storage of the memory.
As we shall see in a moment, this was a visionary concept, but Semon's theory was almost completely ignored until the 1970s, when an article by Daniel Schacter, James Eich, and Endel Tulving brought it back into the scientific discussion. (more…)
Memory and the Brain | No comments
---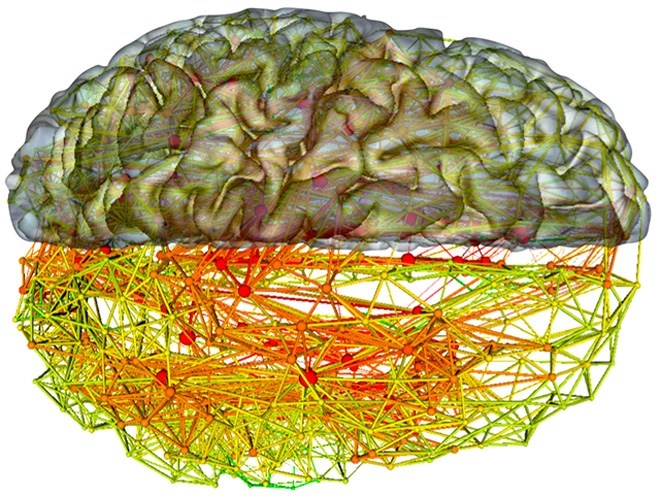 With the use of tracers, dyes and modern brain-imaging technology, it is now possible to produce maps of the human brain. But why would we want to do so? Simply because our cognitive functions emerge from interactions among numerous parts of the brain, in many cases physically quite distant from one another. If we can map the neural highways that form the various networks in our brains, or better still, understand which are the preferred highways for use in particular situations, we can learn a lot about how we go about talking, thinking and behaving.
But because the brain is so complex, brain mapping involves many problems and is subject to some major limitations. In this post I will discuss just two of these problems and a few limitations inherent in efforts to map the "connectome"—to prepare a map of all the nerve bundles connecting the neurons to one another in a given brain. (more…)
From the Simple to the Complex | No comments
---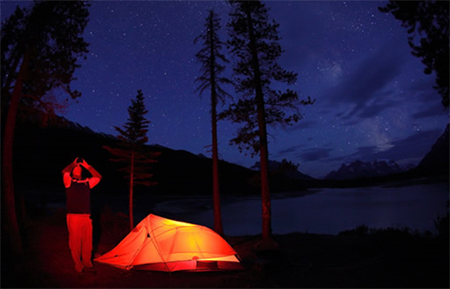 In the course of evolution, there have been many times when the future existence of my brain as I write these lines and yours as you read them has hung by the slenderest thread. Without the events, many of them quite unlikely, that occurred at these times, we would not be here today to speculate about their nature (or at least not in our current form). (more…)
From the Simple to the Complex | No comments
---