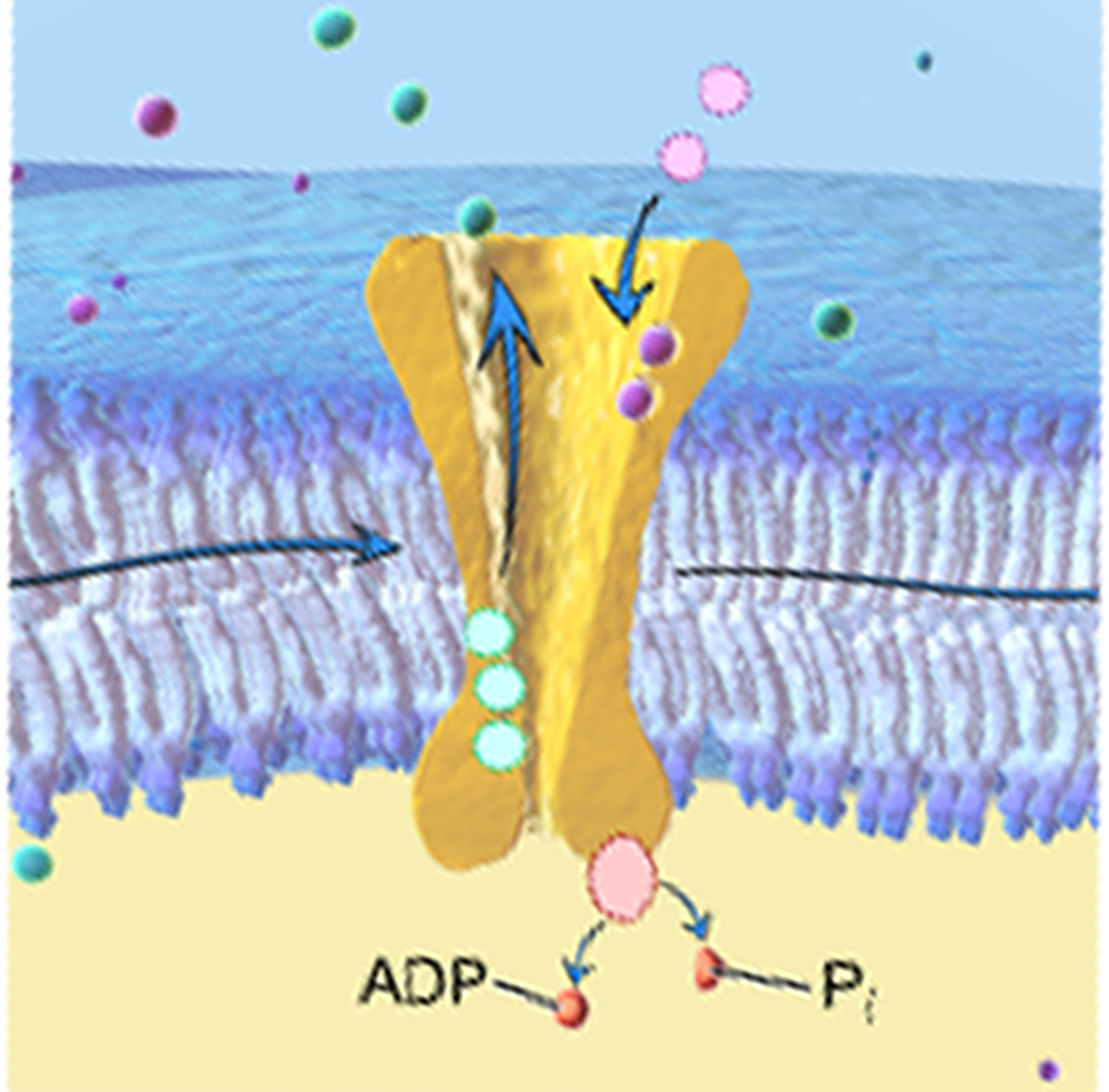 Today I'd like to tell you about the sodium-potassium pump. This protein is found in the membranes of neurons and of many other kinds of cells, and its role is to re-establish the ion-concentration gradients necessary for the transmission of nerve impulses as well as for other functions elsewhere in the body. Scientists long wondered how the sodium-potassium pump managed to transport sodium ions in the first phase of its work and potassium ions in the second without transporting the wrong kind of ions by mistake (see this animation). It was not until 2009 that scientists were able to observe this protein's overall structure, and not until 2013 that they were able to demonstrate the answer to this question: the pump changes its conformation (shape) between these two phases.
In its first conformation, the pump's channel has three binding sites that are exactly the same size as sodium ions but too small to bind potassium ions. Similarly, in the second conformation, these sites become too large to bind sodium ions.
It is this incredibly precise adjustment, the result of natural selection alone, that enables the pump to discriminate between the two sorts of ions and to create the ion gradients that are necessary on either side of the cell membrane not only for the transmission of action potentials, but also for other essential functions elsewhere in the body, such as the kidneys' reabsorption of magnesium from the urine. More recent studies have even shown that the symptoms of a rare disease in the kidneys and the brain are due to a dysfunction in one of the various types of sodium-potassium pumps that are found in these organs.
In fact, sodium-potassium pumps are so important and so widespread in the body's various tissues, including the muscles, that up to 40% of all the energy that the body consumes goes to power them! That's why we have no knowledge of any disease in which all of the body's sodium-potassium pumps are defective: anyone who had this kind of major mutation would certainly not have lived long enough to pass it on to any descendants.
From the Simple to the Complex | Comments Closed
---