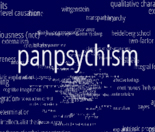 When scientists are trying to explain some of the strangest, most complex phenomena, such as the origins of the universe or human consciousness, it's not so surprising that some of the hypotheses they come up with are pretty surprising themselves!
For example, in recent years, some of the most important researchers in the field of human consciousness have begun to embrace panpsychism, the view that consciousness is an attribute present throughout the physical world, and not only in human beings and a few other other large primates. This belief has traditionally been regarded skeptically by Western science and associated chiefly with Eastern spirituality or various New Age doctrines. (more…)
The Emergence of Consciousness | No comments
---

This week, I'm offering you my own little holiday present: links on two subjects that we've already explored in this blog several times before, simply because they're so fascinating.
The first link takes you to an annual episode of the Brain Science Podcast in which the episodes posted during the year are reviewed. For example, that year the podcast's host, Ginger Campbell, discussed brain plasticity with Michael Merzenich, the links between cognition and emotion with Luis Pessoa, sleep with Penny Lewis, consciousness with Michael Graziano, the benefits that physical exercise has for the brain with John Ratey, and mirror neurons with Greg Hickok. (more…)
From the Simple to the Complex | No comments
---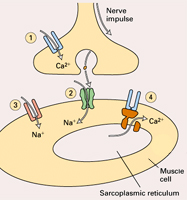 When people tell me that they'd like to understand more about how their brain works, I often respond teasingly that first they should probably ask what they use it for. Because you don't use your brain only for its obvious, "proximal" functions, such as thinking, talking, understanding, laughing, crying, riding a bicycle, philosophizing, and simultaneously being aware of doing all those things. In that sense, unhelpful as this answer may seem, you actually use your brain for everything: everything you do, including sleeping or daydreaming, involves co-ordinated activity on the part of your brain.
No, what I'm talking about is the brain's "distal" (ultimate) function. In other words, how and for what reason did the first nervous systems evolve? (more…)
From the Simple to the Complex | No comments
---

Neuroscientists have known that the brain contains glial cells just as long as they have known that it contains neurons, but only in the past two or three decades have scientists discovered the actual importance of glial cells for communication within the brain. Similarly, neuroscientists have long known that between the large excitatory neurons of the cerebral cortex, there are a multitude of small inhibitory neurons. Once thought to act as simple "brakes" on brain activity, these inhibitory neurons have gradually been found to display far more complex variations in their nature, form, connectivity and function than was originally believed. (more…)
Mental Disorders | No comments
---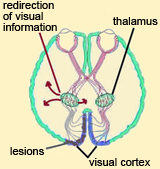 This week I'd like to share some information about the fascinating phenomenon of blindsight, along with links to other articles on this subject. People can become blind as the result of damage to the retina, but in rarer cases blindness can occur when both sides of the visual cortex are damaged. The latter situation can lead to the strange phenomenon known as blindsight or unconscious vision, in which people believe that they can't see anything, but can nevertheless correctly identify the positions of objects in space. If you ask these people where a certain object or point of light is, they will say they don't know, but if you insist and ask them to take a chance, guess, and point in the direction where they think the object or light might be, most of the time, they'll point in the right direction. (more…)
---