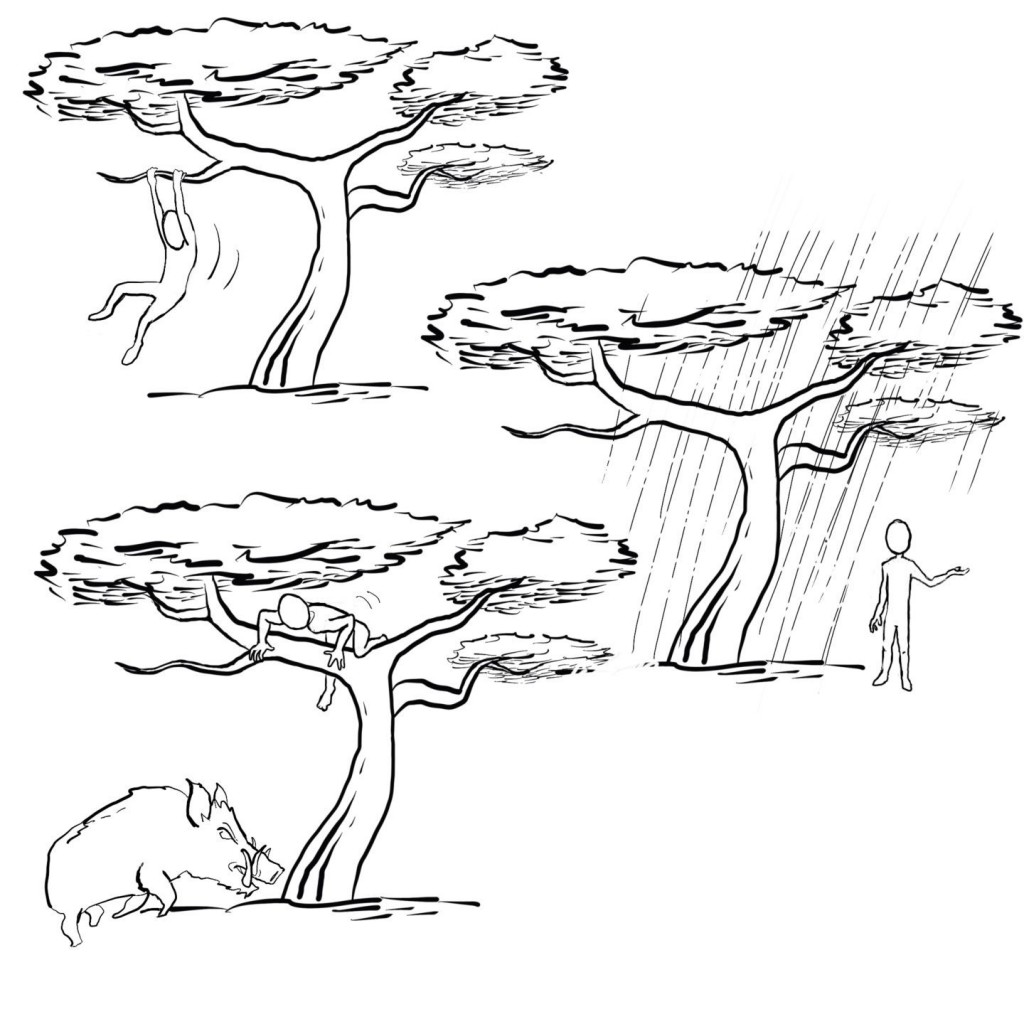 Affordances are a key concept in cognitive science, first advanced by J.J. Gibson in 1966. As I explained in an earlier post in this blog, an affordance is an opportunity that an object offers to take action. A hammer, for example, offers the opportunity to be grasped by its handle, and a chair offers the opportunity to sit down. What is interesting about this concept of affordances is that the opportunity for action does not depend on an object's characteristics in any absolute sense, but instead is relative: it depends on the possible relationships that a particular organism may establish with that object. A tree, for example, offers different affordances to humans, who may use it as shelter from the rain, or crows, which may use it as a perch, or to woodpeckers, which may use it as a place to hunt for food. Moreover, as the above illustration suggests, any given object (again, such as a tree), may inspire different affordances for a given organism (such as a human) depending on that organism's motivations and/or the broader general situation. (more…)
Body Movement and the Brain | Comments Closed
---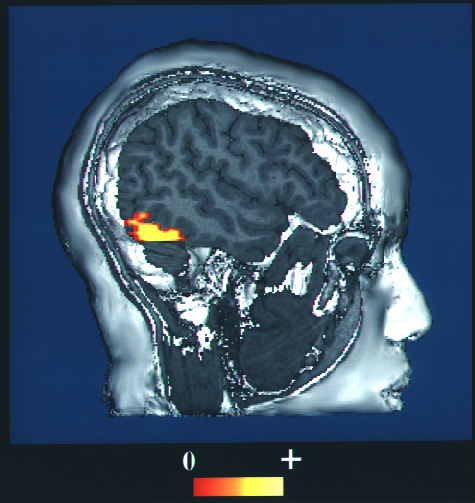 In a 2017 article on the chess website chessable, entitled "Beating Magnus after a month of training: the neuroscience of why learning chess is so much harder than learning a language", author David Karmaley writes: "A fascinating finding from neuroscience is that your brain starts using the fusiform face area to store chess positions! This is the part of the brain usually responsible for human face recognition."
Karmaley seems surprised that a part of the brain associated with face recognition is also used to recognize the positions of pieces on a chessboard, and at first glance, the connection may seem puzzling. But a theory known as the expertise account offers a highly plausible explanation. (more…)
From the Simple to the Complex, From Thought to Language | Comments Closed
---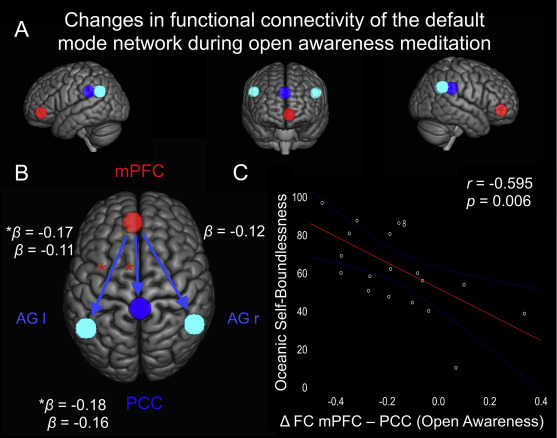 Today I want to tell you about a study entitled "Psilocybin-assisted mindfulness training modulates self-consciousness and brain default mode network connectivity with lasting effects," which a research team from the University of Zurich published in the journal NeuroImage in August 2019. As the title suggests, this study combined two methods of modulating the brain: engaging inmindfulness meditation and taking the hallucinogen psilocybin, a psychoactive molecule found in "magic mushrooms". Previous studies had shown that both of these methods produced a similar effect: they gave subjects the impression that the boundaries between their bodies and their environments were dissolving (a state of consciousness often referred to as ego dissolution). But in this study, the research team wanted to find out whether combining these two methods might make this effect stronger and longer-lasting. (more…)
The Emergence of Consciousness | Comments Closed
---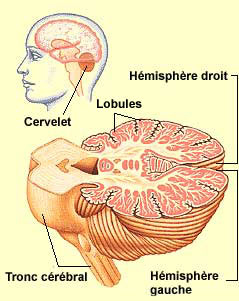 Today I'd like to talk about the cerebellum. To introduce this topic, I'll remind you that as animals' bodies evolved and became more complex, they were subjected to greater adaptive pressures to move more and more efficiently, and the cerebellum is a brain structure that was closely involved in this process.
Here's the most surprising fact about the cerebellum. The human brain as a whole contains about 86 billion neurons. The cerebral cortex accounts contains about 16 billion of these neurons and accounts for about 80% of the brain's weight. In contrast, the cerebellum accounts for only about 10% of the brain's weight, but contains nearly 69 billion neurons! Thus more than three-quarters of the neurons in the human brain are located in the cerebellum, even though it is a small structure compared with the brain as a whole. (more…)
Body Movement and the Brain | Comments Closed
---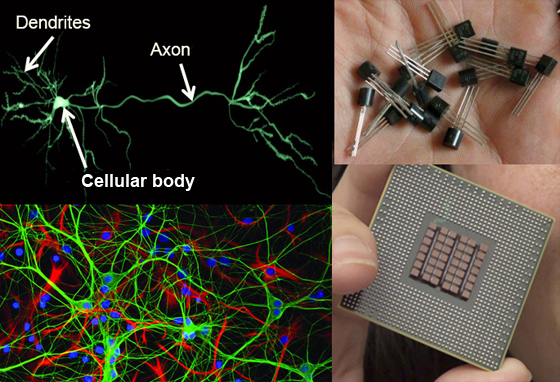 When you move through space, your sensory perceptions change constantly, in real time. What we call cognition can be equated with this uninterrupted flow of perception and action through by a body and a brain located in an environment. But as scientists have now told us, the modern human brain contains many neurons that are neither sensory nor motor—so many that it can sometimes be hard to realize that this perception/action loop is still the foundation of the nervous systems of primates and other animals. These interneurons, as they are called, receive nerve impulses from sensory neurons and transmit signals to other neurons, and so on. And at some point in time, after all sorts of indescribably complex detours, a motor neuron will receive signals from some of these interneurons and then be able to command a muscle to contract to make a body part move.
What distinguishes the nervous system from other communication systems in the human body, such as the endocrine and immune systems, is its speed. The time that elapses between a perception and a suitable bodily action in response can be a second or less. How do the myriad neurons in the nervous system manage to communicate with one another so rapidly? (more…)
From the Simple to the Complex | Comments Closed
---