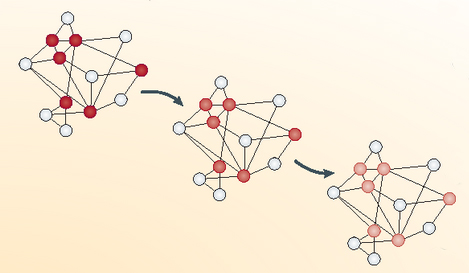 When we think about human memory, it tends to be with the implicit assumption that more is always better. But more and more neurobiologists are now asserting the opposite: that forgetting makes us more efficient! This raises two important questions: 1) forgetting what? and 2) more efficient in doing what? Science blogger Tom Siegfried attempts to provide the answers in an article published in January 2019, entitled "Why forgetting may make your mind more efficient."
So back to question 1, forgetting what, exactly? Well, the basic idea is that not all details are essential. Suppose, Siegfried writes, that at some time you got bitten by a dog in a park. If your memory retained every detail about the dog (what size, what colour, how long its fur was, how big its paws were, etc.) and about the place in the park (on a gravel trail, near a bench under a tree), you might fail to generalize to other dogs and other places and to thereby develop a fear that might keep you from getting bitten again. I was bitten once by a dog when I was in kindergarten, and I know all too well that this generalization through the forgetting of superfluous details has let me spontaneously exercise a certain caution around dogs for all the decades since. If you think about it for a second, such caution is highly adaptive. But if you aren't convinced, instead of imagining a 5-year-old child who gets bitten by a dog, imagine a gazelle that gets bitten while escaping from a lion and that for the rest of its life avoids any waterholes where there's the slightest sign of a big cat. Such behaviour can make the difference between life and death for that gazelle and for all of its descendants that inherit these mechanisms of forgetting and generalization. (If instead, that first gazelle retained such vivid memories of the lion attack that it never made that generalization, it might well get eaten at some waterhole that didn't match the one in its memory in every detail.)
This brings us to the second question: more efficient in doing what? Quite simply, in predicting the best behaviour to adopt in a given situation. Many years ago, French neurobiologist Alain Berthoz wrote: "Our memories of the past are not made to remember the past; they are made to predict the future. Memory is a tool for predicting." Which leads us to a subject that we talked about two weeks ago : the broad new trend in neuroscience to regard the brain first and foremost as a machine for making predictions constantly. Or as neuroscientist Maria Wimber puts it in remarks quoted in Siegfried's article, the problem that arises when we remember too many details is "overfitting"—the opposite of a good model that is general enough to accommodate numerous similar but not identical situations.
Thus, gradually, various pieces of the puzzle are starting to come together into a picture of the brain that is very different from the crude computational models of yesteryear and instead is grounded in an evolutionary perspective that emphasizes the importance of action. Forgetting the details so as to generalize and hence take action more efficiently enables us, in the medium and long terms (to make a distinction that is dear to Friston and his followers) to keep our organisms within the physiological limits of viability—in other words, not to die prematurely!
Memory and the Brain | No comments
---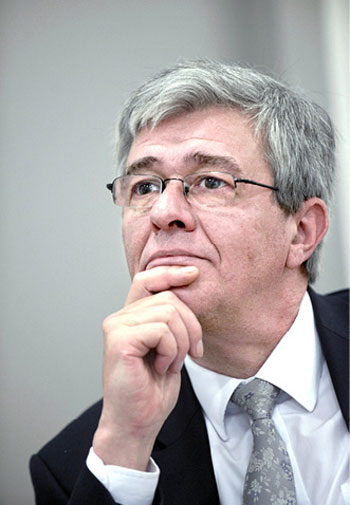 This week I'd like to tell you about a fascinating piece of reporting by journalist Shaun Raviv, in the November 13, 2018 issue of Wired magazine. It's about one of the most important figures in the cognitive sciences today: Karl Friston. I call Raviv's piece reporting rather than an interview because he spent more than a week in London in the summer of 2018 researching it. Its title, "The Genius Neuroscientist Who Might Hold the Key to True AI", might seem sensationalistic, since we all know what a buzzword artificial intelligence has become. But in fact, this title understates the case. As Raviv puts it, "Friston believes he has identified nothing less than the organizing principle of all life, and all intelligence as well."
What Friston offers is the kind of (very) grand unifying theory that doesn't come along in science every day. But who is this guy with such big ideas? (more…)
From the Simple to the Complex | No comments
---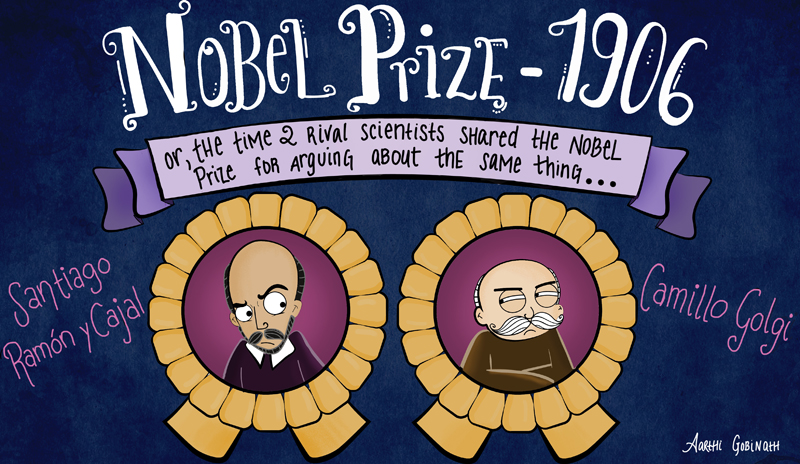 The development of a scientific discipline over time is often far from a linear sequence of events that build on each other logically. That can happen, of course. But philosophers of science, such as Thomas Kuhn, have clearly shown that "normal science" often operates under a dominant paradigm for an extended period, until enough "abnormal data" (i.e., data that contradict that paradigm) accumulate to lead to a scientific revolution, accompanied by a radical shift in that paradigm.
One of these revolutions, famous in history and entertainingly presented in the Neurohistory Cartoons Project, broke out when the 1906 Nobel Prize in Physiology/Medicine was awarded jointly to Italian scientist Camillo Golgi and Spanish scientist Santiago Ramón y Cajal. (more…)
From the Simple to the Complex | No comments
---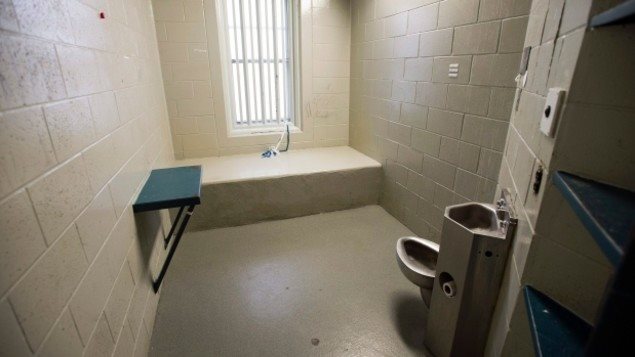 Why do people who have been intentionally isolated from their peers (for example, prison inmates who have been placed in "disciplinary isolation") find this experience so completely dehumanizing? We all know that human beings have great needs for social contact. But are these needs so great that simply being deprived of such contact upsets our entire mental equilibrium? If a study published in the February 2016 issue of the journal Cell is to be believed, it would appear that social isolation does in fact lead to genuine impairments in brain function. (more…)
Mental Disorders | No comments
---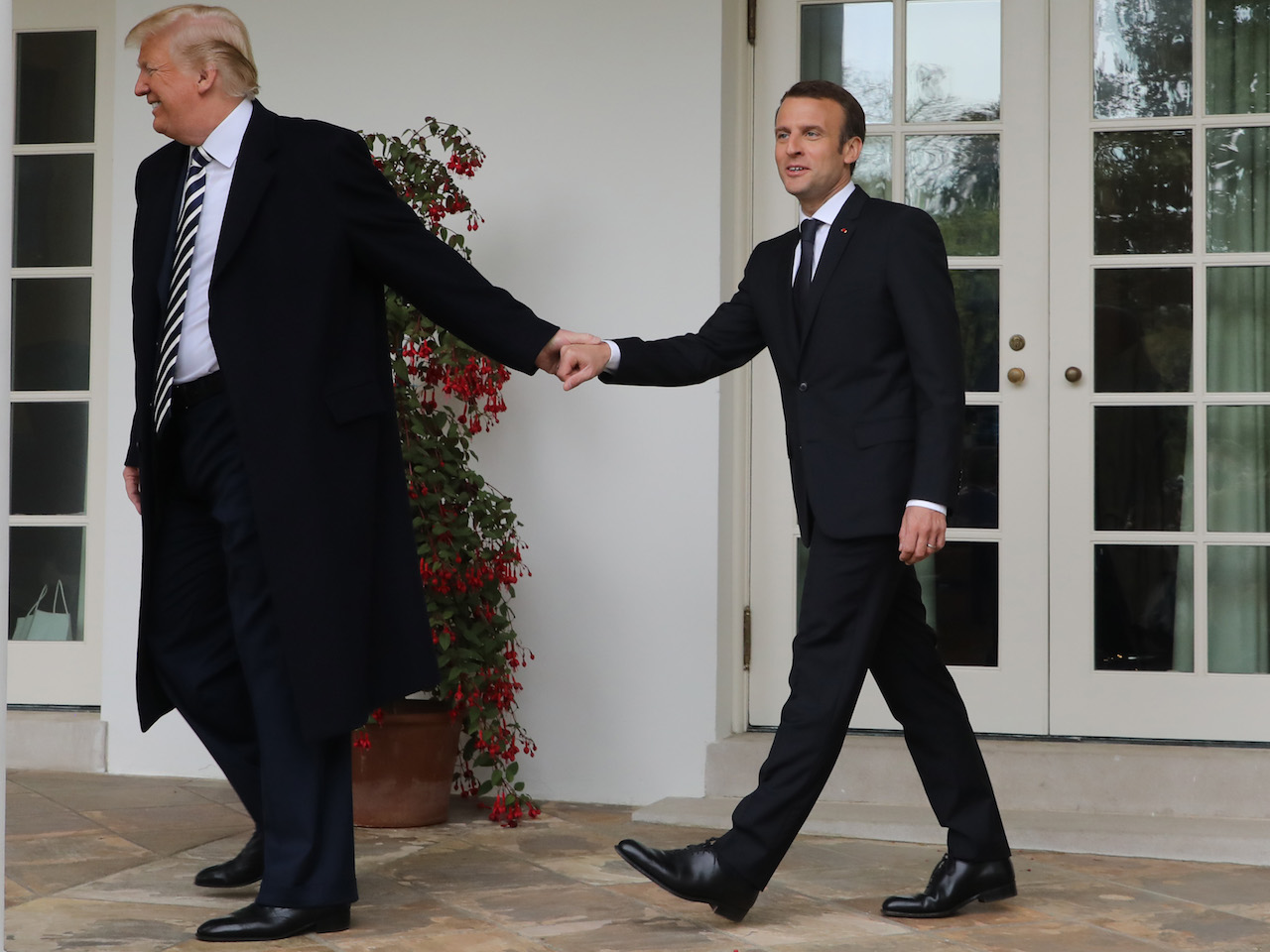 This week I'd like to tell you about an article that appeared in The Atlantic in August 2017 and that I'd never gotten around to telling you about before. It was called "Power Causes Brain Damage", with the subtitle "How leaders lose mental capacities—most notably for reading other people—that were essential to their rise". The article cites UC Berkeley psychologist Dacher Keltner, whose past work has included studies showing that rich people are more inconsiderate in various situations, such as taking turns with their vehicles at 4-way stops. Apparently, personal wealth provides a feeling of unlimited power that causes rich people to become detached from reality. This finding raises serious questions about the state of mind of the many wealthy people who are elected to represent the people as a whole. (more…)
Mental Disorders | No comments
---