As a parent, I sometimes find my patience sorely tried when my teen is so busy playing with his iPod that I have to call him 50 times for dinner. He's not impressed when I tell him that what he's doing with his gadget (usually, pressing some kind of button to score some kind of points) is no different from the laboratory rats who keep frantically pressing a lever because they have learned that that will get them a pellet of food. Such operant conditioning is a powerful mechanism, very well preserved in humans because of its obvious adaptive value, but it can easily hypnotize us if we do not realize its power.
The potential dangers of screen devices were the topic of a symposium held at the University of Quebec at Trois-Rivières in March 2015 (for the agenda, see the first link below). (more…)
Pleasure and Pain | No comments
---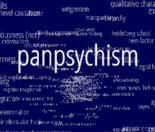 When scientists are trying to explain some of the strangest, most complex phenomena, such as the origins of the universe or human consciousness, it's not so surprising that some of the hypotheses they come up with are pretty surprising themselves!
For example, in recent years, some of the most important researchers in the field of human consciousness have begun to embrace panpsychism, the view that consciousness is an attribute present throughout the physical world, and not only in human beings and a few other other large primates. This belief has traditionally been regarded skeptically by Western science and associated chiefly with Eastern spirituality or various New Age doctrines. (more…)
The Emergence of Consciousness | No comments
---