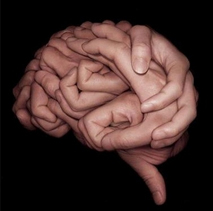 Al Daigen, who has translated all the of content for The Brain from Top to Bottom from French into English and who continues to translate selected posts from this website's blog, will be taking a well earned vacation in December 2017. Since my English is not up to his high standards, I'm not going to try to replace him. But to make sure you don't have to go too long without hearing from me, I want to let those of you who can read French know about 14 posts based on 14 lectures on embodied cognition that I gave last fall at the Université du Québec à Montréal and that I think you will enjoy. Unfortunately, the rest of you will either have to wait until Al's translations of recent posts begin appearing here again on January 8, 2018, or try your luck with Google Translate, which has improved a fair bit in recent years, thanks to "deep learning" technology.
Body Movement and the Brain | No comments
---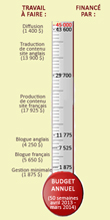 As you can read in the column to the right, after having sponsored us for more than 10 years, the CIHR Institute of Neurosciences, Mental Health and Addiction has been forced by budget cuts to cease our funding as of March 31, 2013. We were given the news in August 2012, and ever since our little team has been looking for another source of stable funding to let us continue our mission of providing the general public with the best possible information about the brain and neuroscience.
We have approached a number of organizations, all of which have recognized the value of our work, but we still have not succeeded in finding a sponsor. So for the moment, we are forced to turn to our readers for funding to let us continue updating and adding new content to this blog and this web site. (more…)
From the Simple to the Complex | Comments Closed
---

As you may have noticed, last week we added a new feature to The Brain from Top to Bottom Blog to help you follow the latest news in the vast field of neuroscience. I'm talking about the four RSS feeds now appearing in the left-hand column under the heading "RECENT NEWS ABOUT THE BRAIN". (more…)
From the Simple to the Complex | Comments Closed
---
Here it is, The Brain from Top to Bottom blog. And it's hard to miss, because we've built it right into the web site's home page. Why? Because for us, the blog and the site are now inseparable, interactive parts of a whole, each referring you to the other for more information.
As you can see from the first post above, each week we will be providing a summary of a recent scientific study in the vast field of cognitive neuroscience. In that sense, this blog is just a series of posts like any other. But each summary will also include clickable text links to pages in The Brain from Top to Bottom that we have selected specifically to help you understand the study in question. Thus this blog provides yet another way of accessing the web site's encyclopedic content. (more…)
From the Simple to the Complex | 3 comments »
---