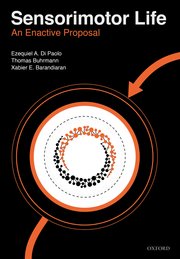 This week, I'd like to tell you about two books on the philosophy of cognitive science. Both of them were published in 2017, and both of them deal with the enactive approach first proposed in the 1990s by pioneers such as Francisco Varela and Evan Thompson. Since then, the enactive approach has become a major research topic in contemporary cognitive science, so it is no surprise that entire books are now devoted to it.
The first of these two books is Sensorimotor Life: An Enactive Proposal, by Ezequiel Di Paolo, Thomas Buhrmann and Xabier E. Barandiaran. (more…)
Body Movement and the Brain, From Thought to Language | No comments
---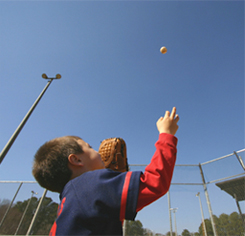 Today I'd like to talk about a problem that is a classic both for baseball players and for cognitive scientists. And the way that baseball players solve it has helped cognitive scientists to better understand the important role that the body plays in cognition.
The problem is as follows: how does a baseball player go about catching a baseball that has been hit high into the air, especially when the player is in centre field and the ball is following a long, parabolic trajectory that would otherwise cause it to land several metres from where the player is standing? How does the player go about calculating this trajectory and moving, in just a few seconds, to the right place to catch the ball? This is what has long been known in English as "the outfielder problem." (If you're more of a soccer fan, imagine a backfielder successfully heading a long throw-in by the goalkeeper.) (more…)
Body Movement and the Brain | No comments
---

The first crisp days of autumn are great for outdoor chores like chopping firewood, installing storm windows, and raking leaves. Distracted by the blazing fall foliage, you may sometimes find yourself performing complex tasks with your hands while your mind is clearly off somewhere else. It's as if your hands had "a mind of their own."
But this mental aspect of manual work is not just a passing impression you may have; it's also one of the hottest topics in cognitive science today. MIT Press has just published The Hand, an Organ of the Mind: What the Manual Tells the Mental. This collection of essays, edited by philosophy professor Zdravko Radman, examines the intimate connection between the hands and the mind not only from the neurophysiological and evolutionary angle, but from the philosophical, cultural and esthetic perspectives as well. (more…)
Body Movement and the Brain | Comments Closed
---